The romance of a kings daughter at Sholebroke:
In my research of Sholebrook or Sholebroke I came across another interesting story based around Princess Amelia King George the thirds daughter.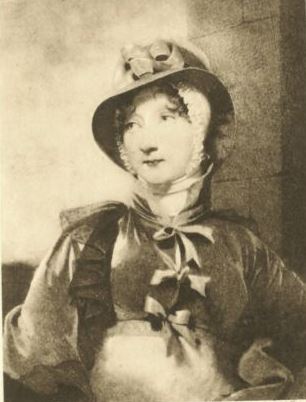 Princess Amelia was born on 7 August 1783, at the Royal Lodge, Windsor, the youngest of George III and Queen Charlotte's 15 children as well as the only one born at Windsor Castle. It is often said that she was her father's favourite; he affectionately called her "Emily
In 1801, the princess was sent for a seaside cure at Weymouth to improve her health. Among those staying with her was the Hon. Charles FitzRoy, an equerry 21 years older than she, and the son of Charles FitzRoy, 1st Baron Southampton. Amelia fell in love with the equerry, desiring to marry him. The Queen was told of the affair by a servant, but turned a blind eye. It was hoped that such discretion would prevent the King from discovering the liaison, which may have risked sending him into one of the bouts of mental illness to which he was becoming increasingly prone. Though she never gave up hope of marrying him,  Amelia knew she could not legally marry FitzRoy due to the provisions of the Royal Marriages Act passed by her father's Parliament (at least until she reached the age of 25, after which she could receive permission by assent of the Privy Council. She would later tell her brother Frederick that she considered herself to be married, taking the initials A. F. R. (Amelia FitzRoy).
In 1808, Amelia had a severe attack of measles and the depressed atmosphere at home with her mother in Windsor made her even more miserable. The anxious King George decided to send Amelia to Weymouth, accompanied by her sister Mary. Her health was improved only a little, but she found comfort in quietly resting. In 1809, she could occasionally take short walks in the garden. This improvement was but temporary, however, and in August 1810 her sufferings grew sharper, whilst in October of that year she was seized with St. Anthony's fire (erysipelas), which cut off all hope and confined her to her bed on the 25th. The king summoned his daughter's physicians to him at seven o'clock every morning and three or four other times during the day, questioning them minutely as to her condition. She lingered a few days more, waited upon to the last by her favourite and devoted sister, Mary. Her death occurred on the same day as her brother Edward's birthday, 2 November.
The dying princess had a mourning ring made for the King, composed of a lock of her hair under crystal set round with diamonds. He purportedly burst into tears upon receiving it.[24] Otherwise, her will dictated all her possessions be given to Charles FitzRoy. Amelia was buried in the royal vault in St George's Chapel, Windsor. Her eldest brother, later George IV, is reputed to have requested her death mask.
Excerpts from the book :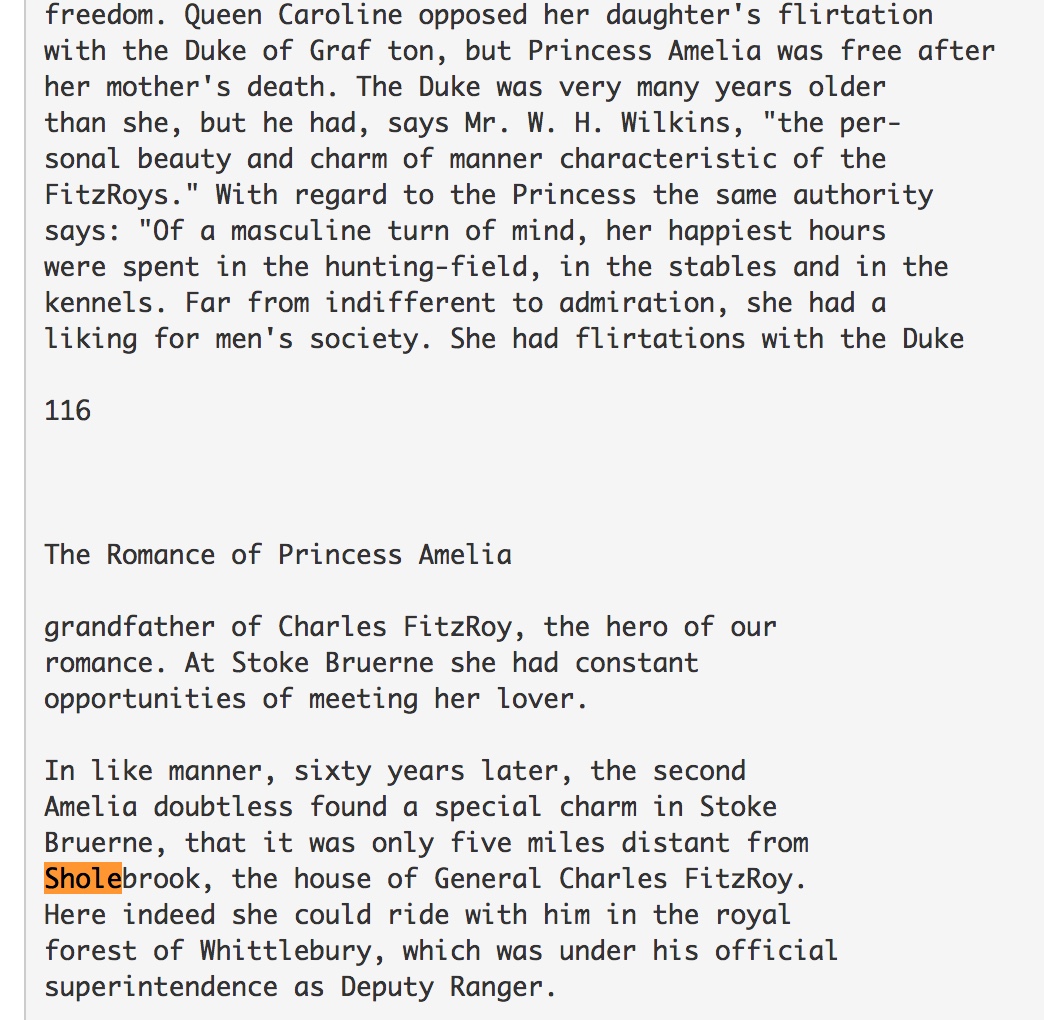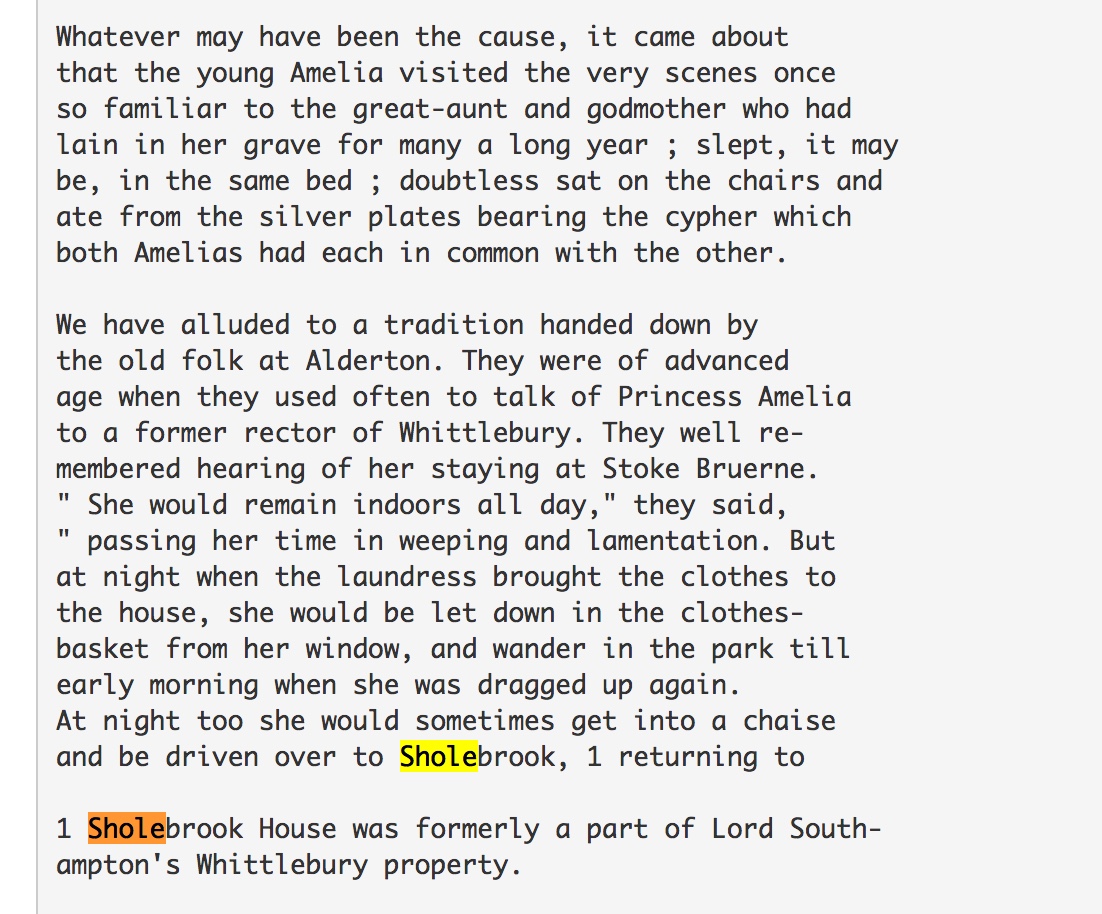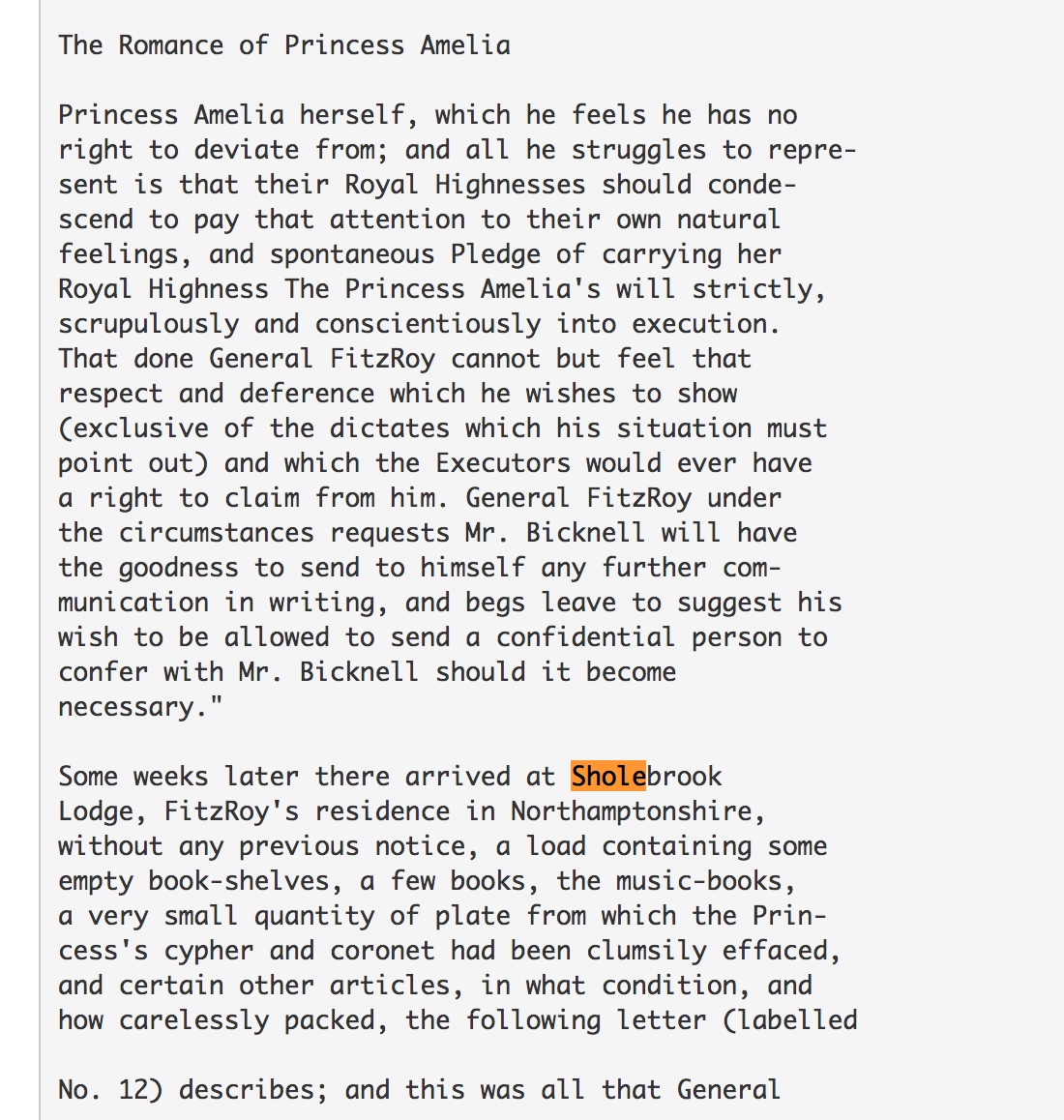 The full text of the book is Here:
http://www.archive.org/stream/romanceofprinces00chiluoft/romanceofprinces00chiluoft_djvu.txt