Sholebroke Lodge
Grade II-listed Sholebroke Lodge at Whittlebury, near Towcester, Northamptonshire, was built in 1807 by James Morgan, John Nash's assistant, as architect to the Department of Woods and Forests. Prior to the current house being built there was another Sholebrooke Lodge that was originally one of several Rangers' houses scattered through the Royal Forest of Whittlewood, given by the Crown to the Duke of Grafton in the 17th century, Sholebrooke Lodge was built for the Deputy Ranger. There are still some parts of the original lodge remaining at the site.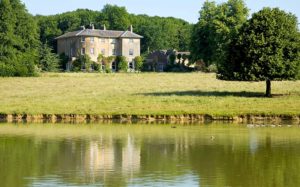 In 1905, Sholebroke Lodge was bought by the 5th Baron Penrhyn who, as Maj Frank Douglas- Pennant, was the owner of 1908 Grand National winner Rubio. The previous owners bought the house on Lord Penrhyn's death in 1967. They removed a large part of Penrhyn's early-20th century additions and modernised the interior. The property sold in June 2015 and the new owners have spent a considerable time renovating this beautiful property.
This is what British Listed buildings has to say about the property
Country house. c.1807, probably by James Morgan for Honorable Charles Fitzroy, extended mid C19. Probably brick with unpainted rendering incised with masonry patterns, hipped slate roofs, rendered internal stacks. L-plan, extended round inner hall. 3-storey, 6-window range. Principal front to south has glazed garden
door to left of centre, a plate glass sash window to right. 3-bay bow rising full height to far left, with tall 12-pane sashes to ground floor, a projecting bay to far right with tripartite sash window to ground floor, 12-pane sashes to first floor, 6-pane sashes to attic floor. Plinth and deep bracketted eaves. Left garden elevation has tripartite sash windows to ground floor, one in single-storey bay window. Entrance front to north has single-storey porch with round-headed doorway with imposts, 4-panel double-leaf doors, overlight and keyblock and moulded timber eaves and pediment. 2-storey service range to left of porch with clerestory windows lighting inner hall behind. Interior has impressive top-lit inner staircase hall with cantilevered timber stair rising round sides, with turned balusters. Some original veined grey marble chimneypieces. Formerly residence of deputy warden or lieutenant of the Whittlebury Forest. James Morgan was John Nash's assistant as architect to the
Department of Woods and Forests. He exibited at the Royal Academy in 1807 his 'Design for rebuilding Sholebroke Lodge, Whittlebury Forest'. This house was
rebuilt at this time and an attribution to Morgan seems likely.
The Ownership of the Lodge as far as I can work out is: (dates are approximate)
1805- Hon Charles Fitzroy who built the house – see Fizroy Cousins page
1840 – 1860? Abraham George Robarts Esq
1860? to 1885 Captain Robert Edmund Oliver  died 1885 (see church record below)
1885? – 1895  Lady Eleanor Cecily Clifton, of Sholebrooke Lodge died – Recorded in the Buckingham Advertiser 1 Dec 1894
1905 – 1967 Lieutenant-Colonel F Douglas Pennant, 5th Baron Penrhyn, Lord Penryn.
1967-2015 Mr and Mrs B Fenwick
2015- present Mr and Mrs J Satchell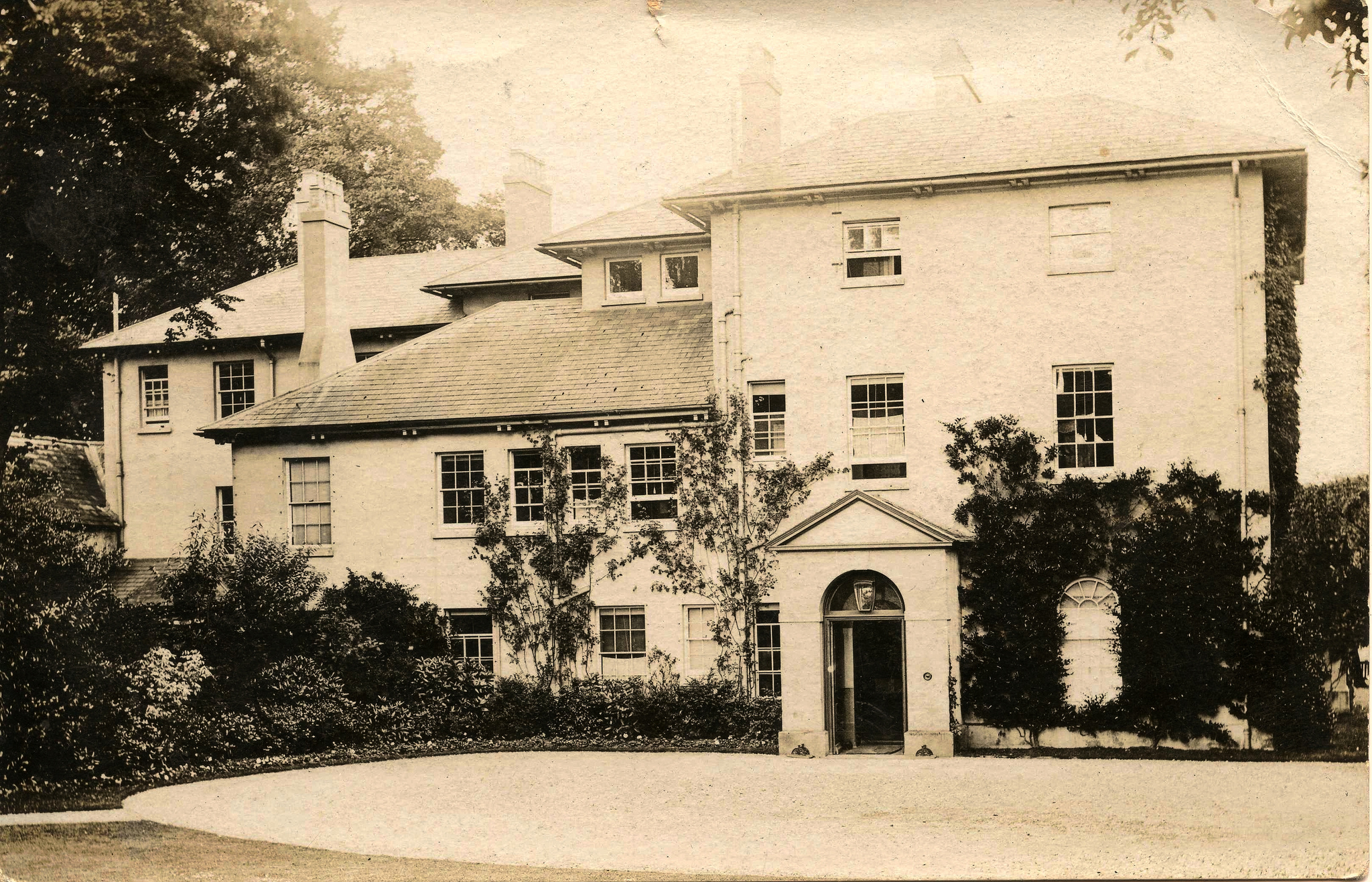 Here is an image from google maps of the lodge. You can see traces of a formal garden on the lawn in the front of the house. Behind the lodge is Sholebroke farm which has a separate entrance through Black Pits wood.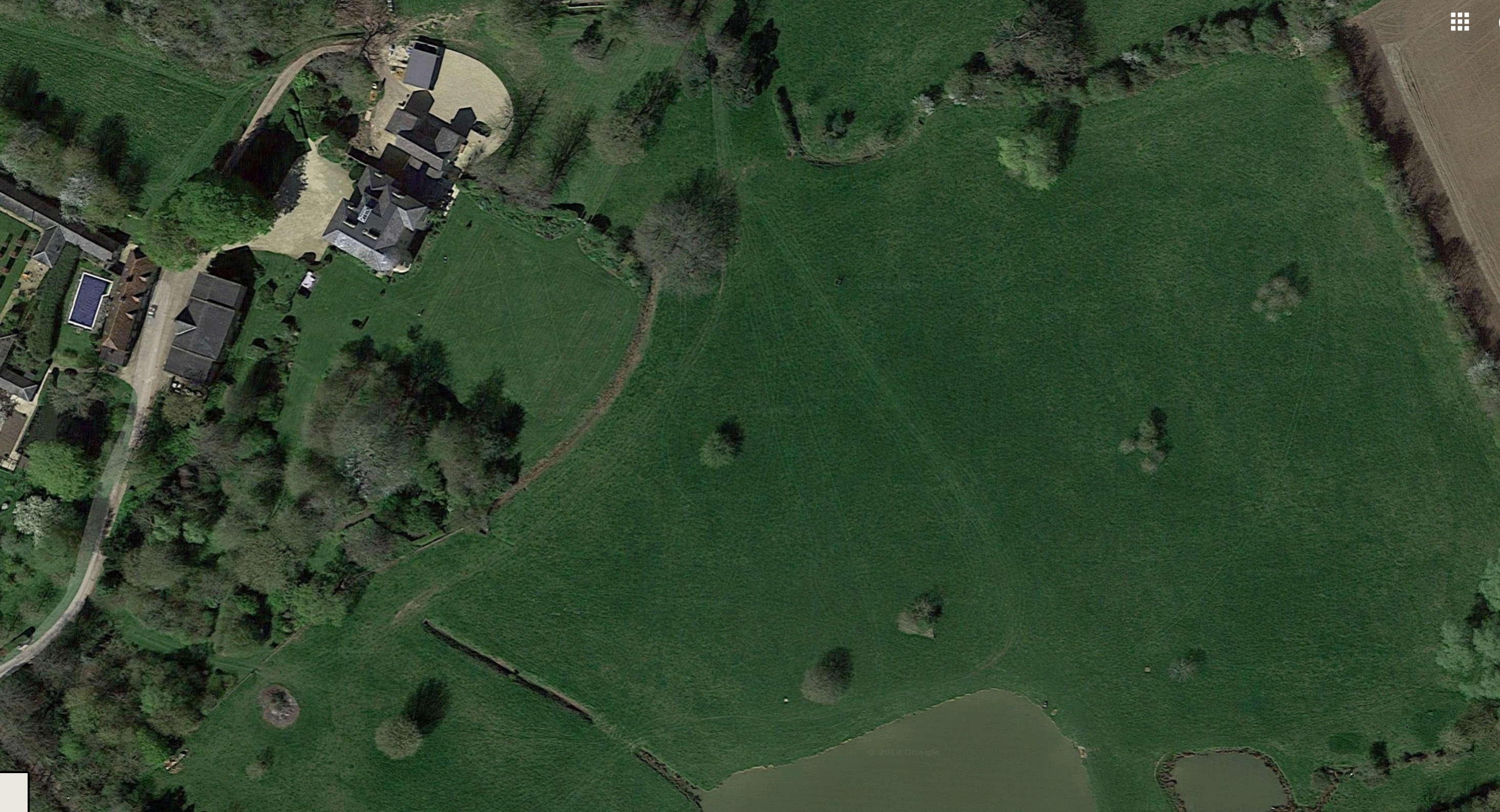 Some images of the lodge in March 2015 (PP application)