Two Spellings Sholebroke and Sholebrook:
Until now I have been searching for information on Sholebroke Lodge and in my searches there was little information about the Lodge prior to 1807 when the current lodge was built. . Then I had a discovery it appears that prior to the 1807 Lodge built by Honorable Charles Fitzroy the spelling of Sholebroke was in fact Sholebrook. (Shellbroke or Sholebrooke)
The original lodge was formerly one of the Rangers Lodges in the Ancient Forest of Whittlewood  It was described as "in a delightfully rural and healthy party of the County, over 500 feet above sea commanding splendid views for some miles over undulating country" On the construction of the 1807 Lodge there was a description of parts of the original house (some of which still remains).
On searching this spelling I found out much more of the early information.
The name dates back to around the 13th Century and here is a reference to the naming of the  walks and lawns – The early maps show Sholebrook Lawn in front of the Lodge. (image from "An Atlas of Northamptonshire: The Medieval and Early-Modern Landscape"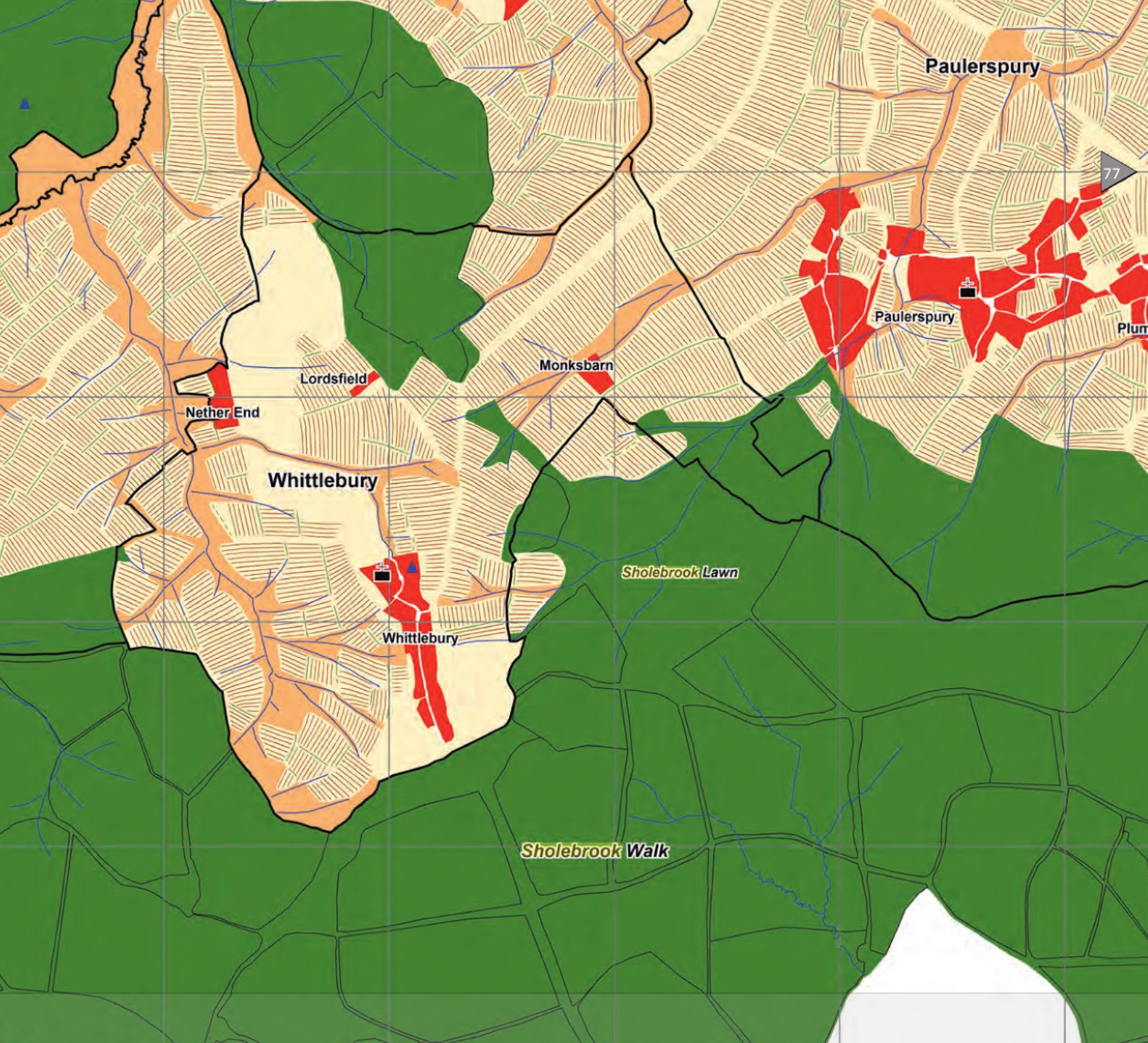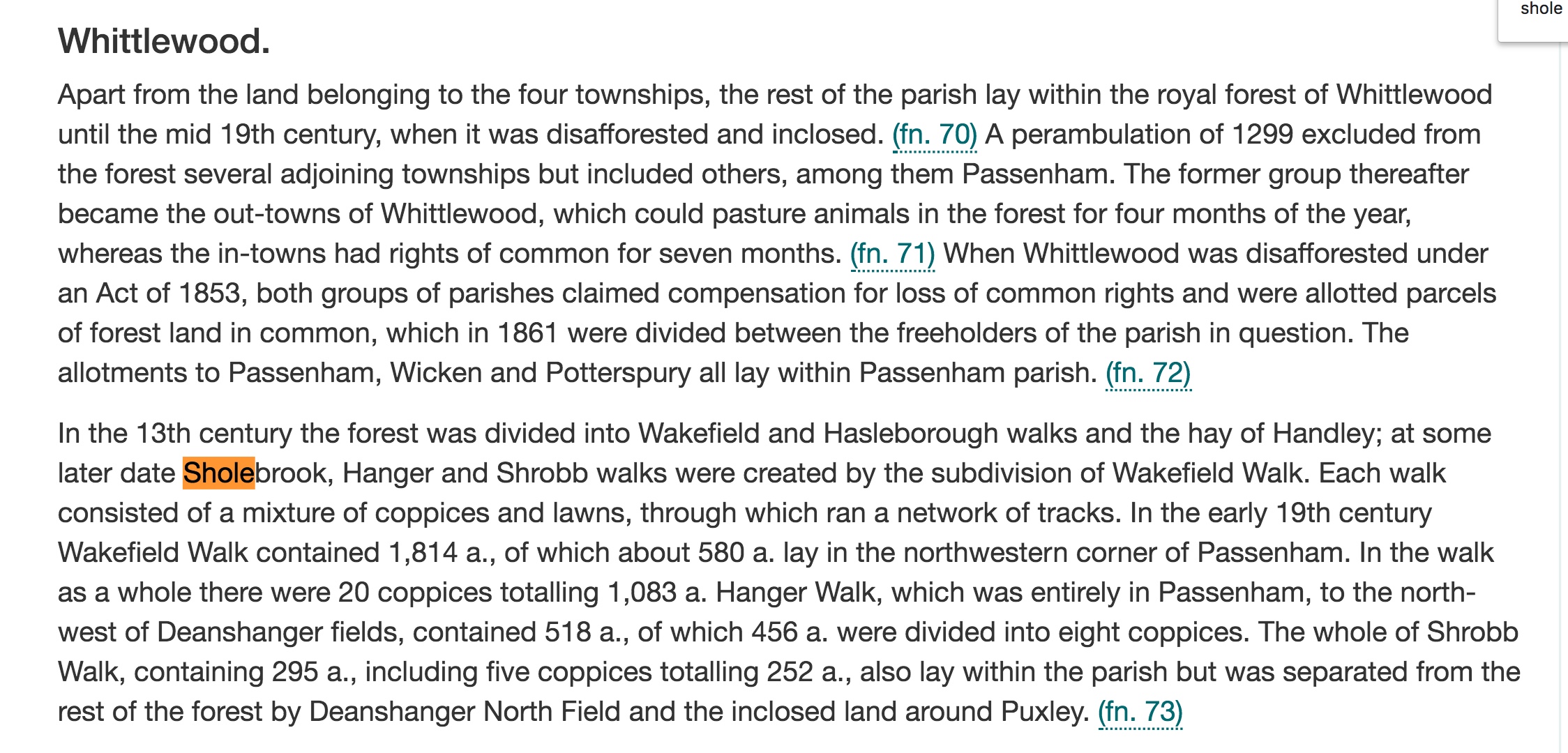 Some time after 1278  Sholebrook Walk was created.

1754 Joseph Smyth
This is the Joseph Smyth that appears in the Stubbs painting of similar date linking the painting to the  original lodge. I found reference to him in a subscriber list dating 1754.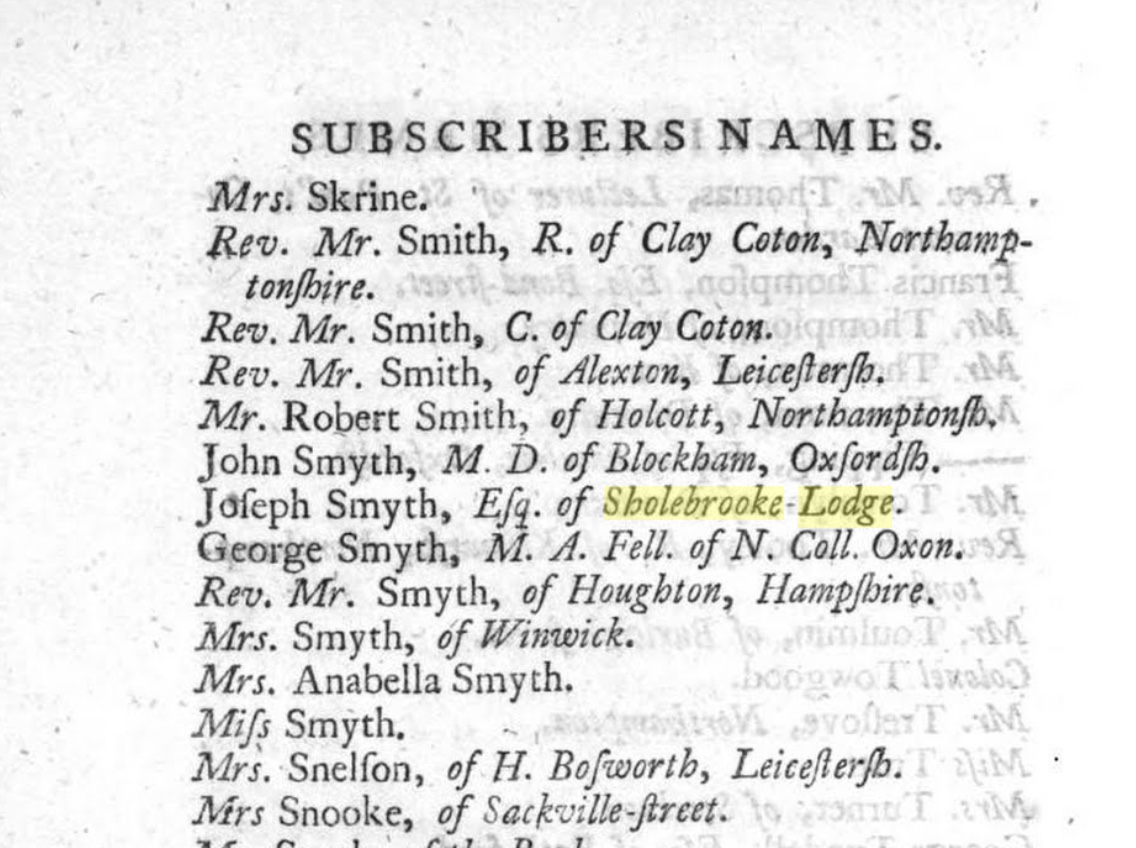 The information regarding Joseph Smyth is well documented here in a book about the painting: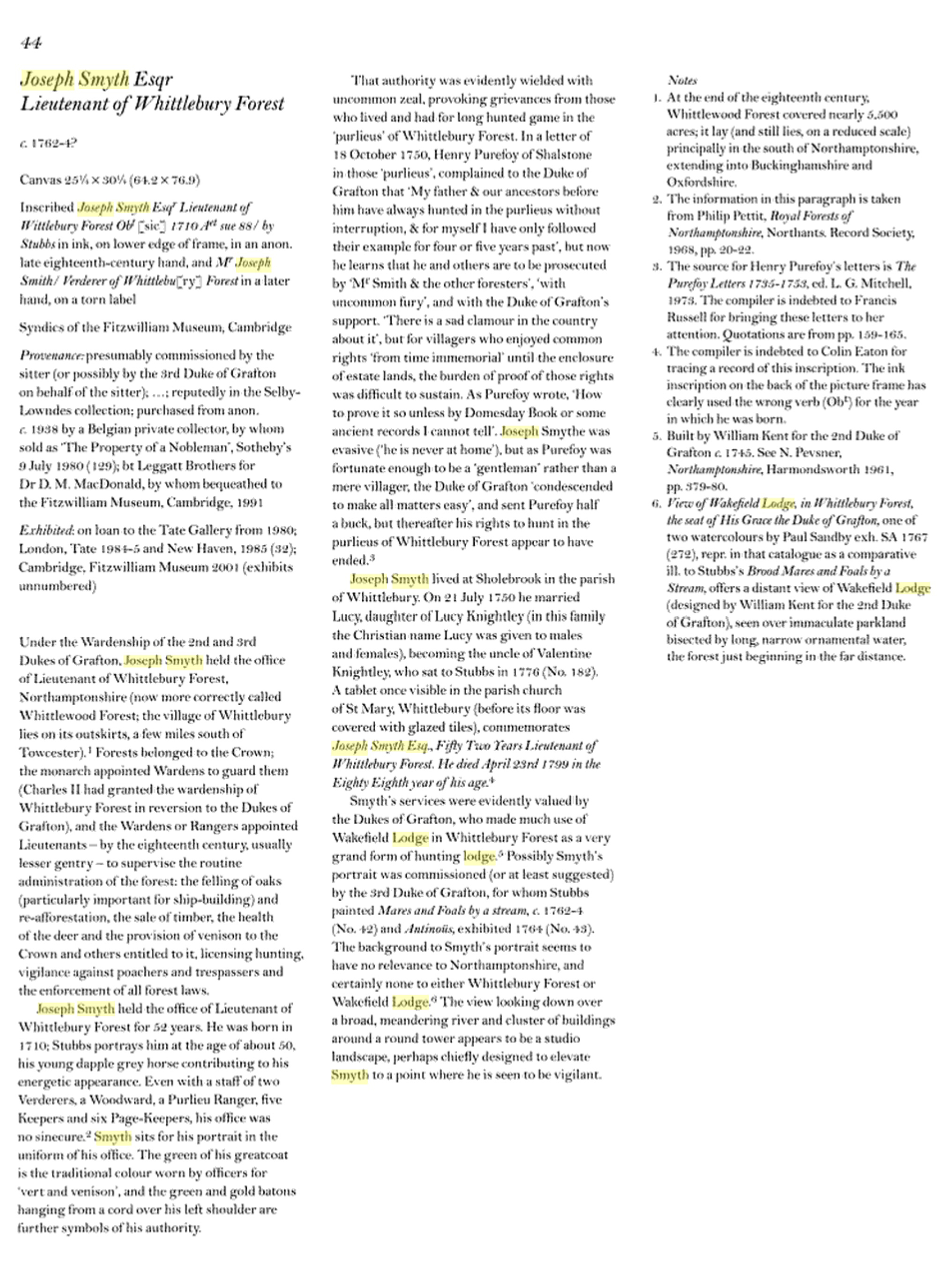 I also found reference to the lodge in an 1804 Railway Itinerary of England and Wales the Lodge appears to be owned by  B Ansby Esq just prior to the rebuild of the lodge in 1807.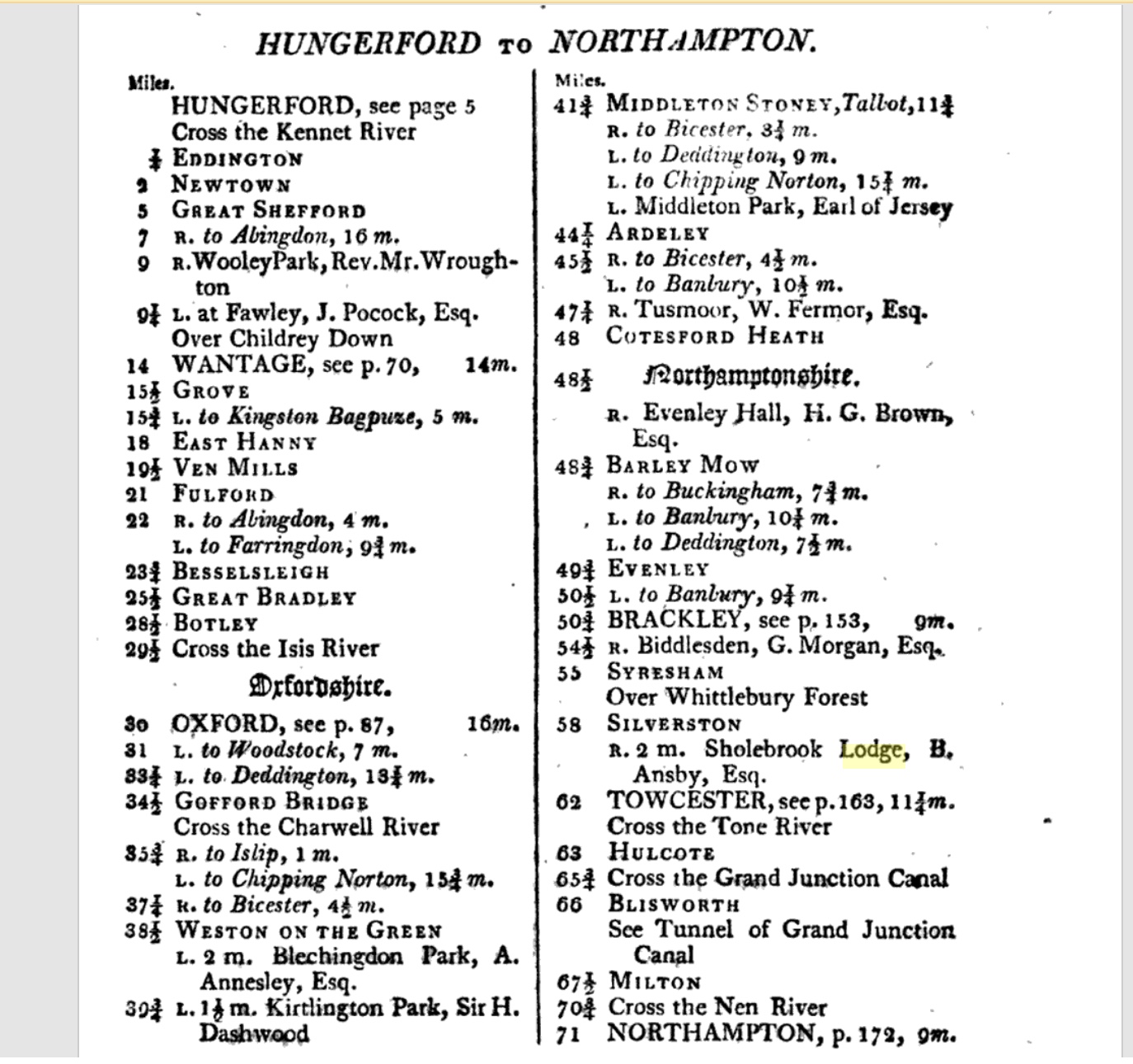 Some earlier references too:
1691 there  is a reference to a warrant  to fell trees in Sholebrook Walk in the Whittlewood Forrest

1693 Sir Roger Cave listed as the Keeper of the lodge.

1693 reference to the more felling of trees to repair the lodge

in 1717 Another spelling of the lodge " Shellbrook"  Lodge: in some historical documents about the forest.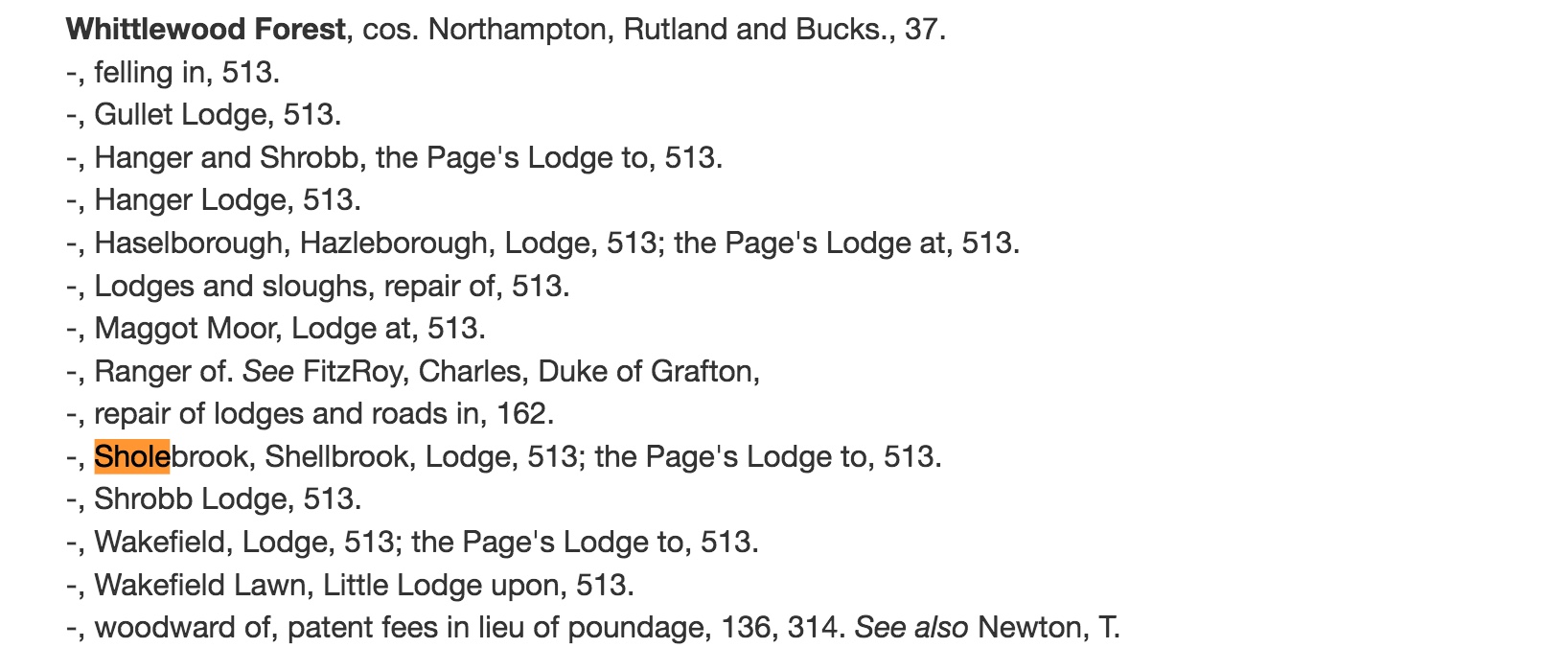 Here is a reference dating to 1787 showing Sholebrook and the acreage of each walk and lawn.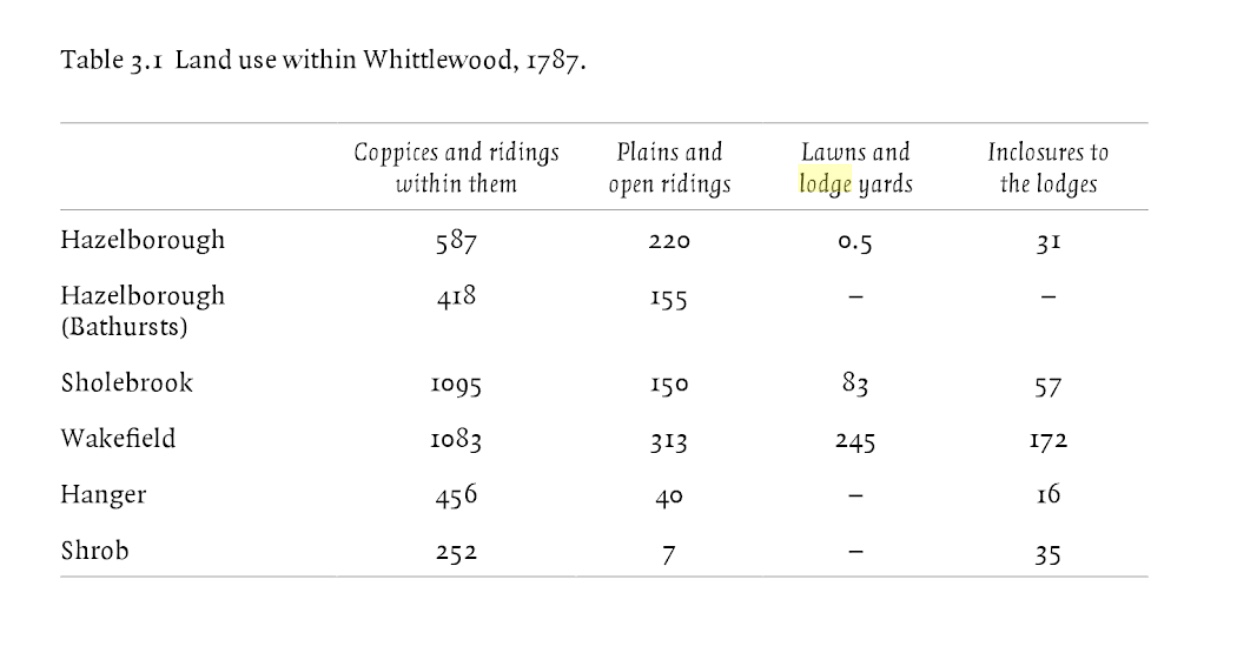 House of commons Journal 1790 shows the keeper of Sholebrook walk